The Carrara Marble: the most famous white marble in the world
Carrara marble is famous all over the world for its intrinsic characteristics which have allowed the creation of great works of art, historical monuments and buildings of great importance.
The most famous sculptors have worked with this material, and, after all, the lighter type is not for nothing called Statuario. It's only fair to say that the Carrara Marble is not just any marble, but it is the epitome of "THE" marble.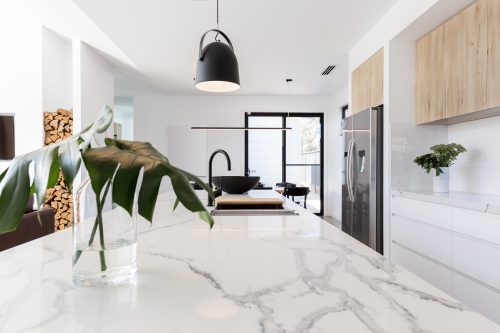 Marble is formed through a metamorphic process from sedimentary rocks, such as limestone or dolomite, which causes a complete recrystallization of calcium carbonate of which they are mainly composed. The color of the marble depends on the presence of mineral impurities (clay, silt, sand, iron oxides, flint nodules), existing in grains or layers within the original sedimentary rock.
White marbles are the result of the metamorphosis of calcareous rocks without impurities. In the particular case of Carrara Marble, the original rock was similar to the present lime soil of the big coral reefs in the tropical oceans. The transformation took place during the Early Jurassic (190 million years ago), when big parts of today's North Tuscany were flooded; lime sediment deposited on the sea bottom and then formed a carboniferous platform.
White Carrara marble is characterized by a pearly white, slightly cloudy background tone. It has more or less present and evident grayish intrusions and dots and variegated grayish veins, millimetric or centimetric. Based on the background color, two types are distinguished:
Bianco Carrara C (lighter ground color) and Bianco Carrara CD (darker ground color).
The variation of the background color and of the veining created in the Carrara area other types of white marbles, all materials with wonderful qualities.
Let's go discover them!
STATUARIO
Statuario is characterized by an ice-white background and by a significant grey veining.
The splendor of this white makes it the absolute favorite material for sculptures, hence its name. The marble Statuario is a stone of first choice, available on the market in limited quantities and therefore very requested for luxury houses.
Depending on the type of veining present in the stone, this marble is distinguished in Statuario Venato and Statuario Extra which differ in the veining thickness.
CALACATTA
Calacatta marble has a warm ivory background and gray shaded veins that can reach other different tones.
Based on the color of the veining we can distinguish different types. Calacatta with veins tending to soft green is called Calacatta Caldia while those tending to a strong purple give rise to Calacatta Viola.
Calacatta Gold is distinguished by its golden veins while Calacatta Borghini has veins ranging from taupe to gold.

STATUARIETTO
Statuarietto marble has frequent and fine gray veins that enrich its characteristic white background.
Statuarietto is an excellent compromise that allows you to have the modern and elegant look of its more prestigious relatives at a much more affordable price.
ARABESCATO
An elegant classic suitable for both indoor and outdoor use.
Arabescato marble is a very precious variety of white Carrara marble that has dark gray veins called "arabesques".
There are several selections, characterized by different colors and more or less rounded patterns.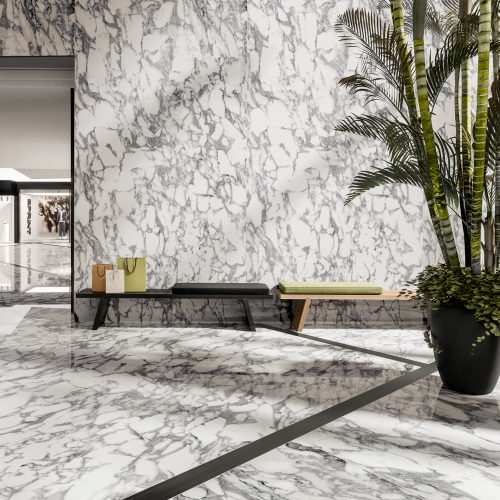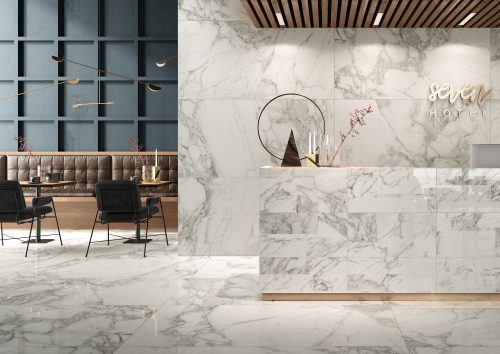 Don't forget to check on our proposal of Marble
Stay tuned and keep following us to discover new features of Marble world!